The history of the goalkeeper glove
Strangely enough, goalkeeper gloves are a phenomenon of the last decades. In 1885, the Englishman William Sykes was the first to apply for a patent on leather goalkeeper gloves. The Englishman who owned a company that produced footballs had invented a combination of a leather goalkeeper glove with an Indian rubber palm.
Yet it took at least half a century before the goalkeeper glove was used. The Argentinian Amadeo Carrizo appears to be the first goalkeeper known to always use goalkeeper gloves. He played for River Plate in Argentina in the 1940s and 1950s.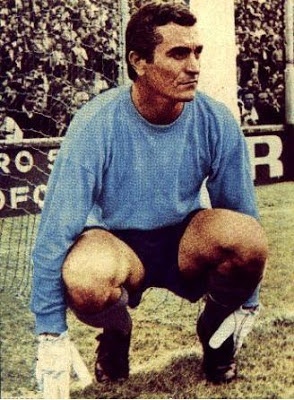 It seems that some goalkeepers occasionally used woolen gloves and garden gloves in cold weather, but there was no real trend.
During the 1970 World Cup, Gordon Banks experimented with goalkeeper gloves. From that time onwards the rise of the modern goalkeeper glove actually started.
Uhlsport, Reusch and a small number of other brands started with a basic glove that started to be popular with both professionals and amateurs. They offered grip and protection, two factors that were unknown to a goalkeeper until then.
Goalkeeper gloves have been increasingly developed since the 1980s. Various materials were tested, from terry cloth / microfiber to the padding of table tennis bats. In the end, latex foam turned out to be the best material (for the time being).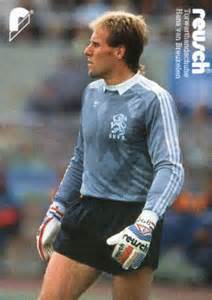 This latex has been and continues to be further developed. Certain treatments make the foam more durable. The grip is also much better.
In addition to grip and durability, attention has also been paid to other matters such as protection.
Fingersave was introduced in the 1990s and is still being improved. Each manufacturer has its own name for this. In addition, a variety of fits have been created for the goalkeeper (see which goalkeeper gloves) so that every goalkeeper can find an ideal goalkeeper glove.